Downloads
Download the latest version of desktop client for logging your time. Please read the system requirements carefully before installing. At present only Microsoft Windows platform is supported.
Download Desktop Client
System Requirements
Task Hours Desktop Client has the following minimum system requirements to install and work correctly:
A computer with minimum i3 5th generation processor.
At least 4 GB of RAM.
Minimum 500 MB of free disk space.
Windows 10 Home/Professional edition
Troubleshooting Microsoft Defender SmartScreen Authentication
Users who will be installing Task Hours Desktop client for the first time on their computer might notice Microsoft Defender SmartScreen Authentication window during installation. The following screens show how to continue the installation through this process:
Click on More Info link as shown on the window.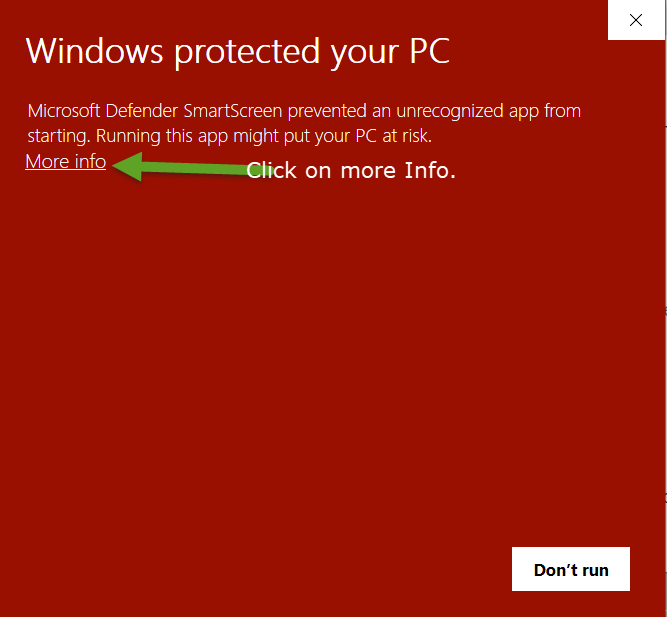 Click on Run Anyway to continue the installation process.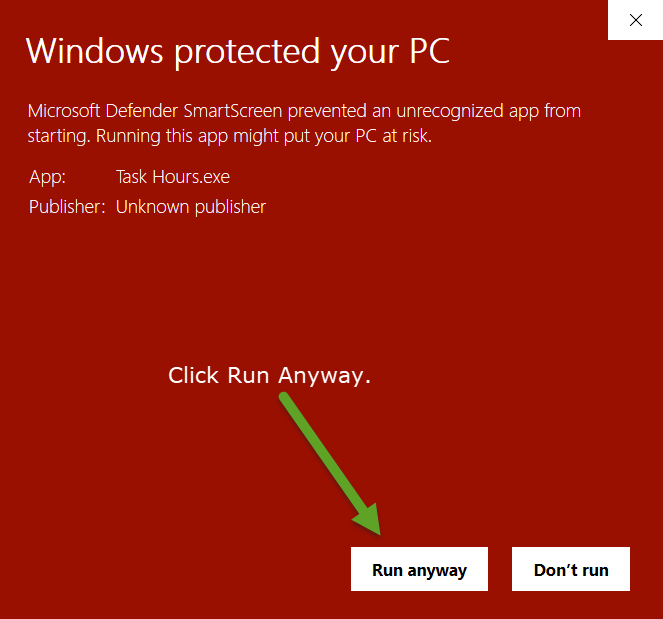 ---